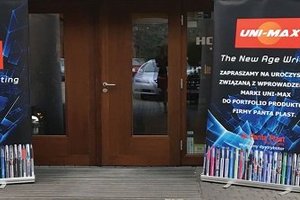 Official introduction of UNIMAX pens to Poland's market!
On 25th to 26th of November our partner in Poland – Panta Plast, organized a conference for local existing and perspective clients with the objective of introducing them with UNIMAX brand more closely.
The conference took place at Columna Park Hotel in Dobroń and together there were almost 50 company representatives and 13 representatives of Panta Plast and UNIMAX.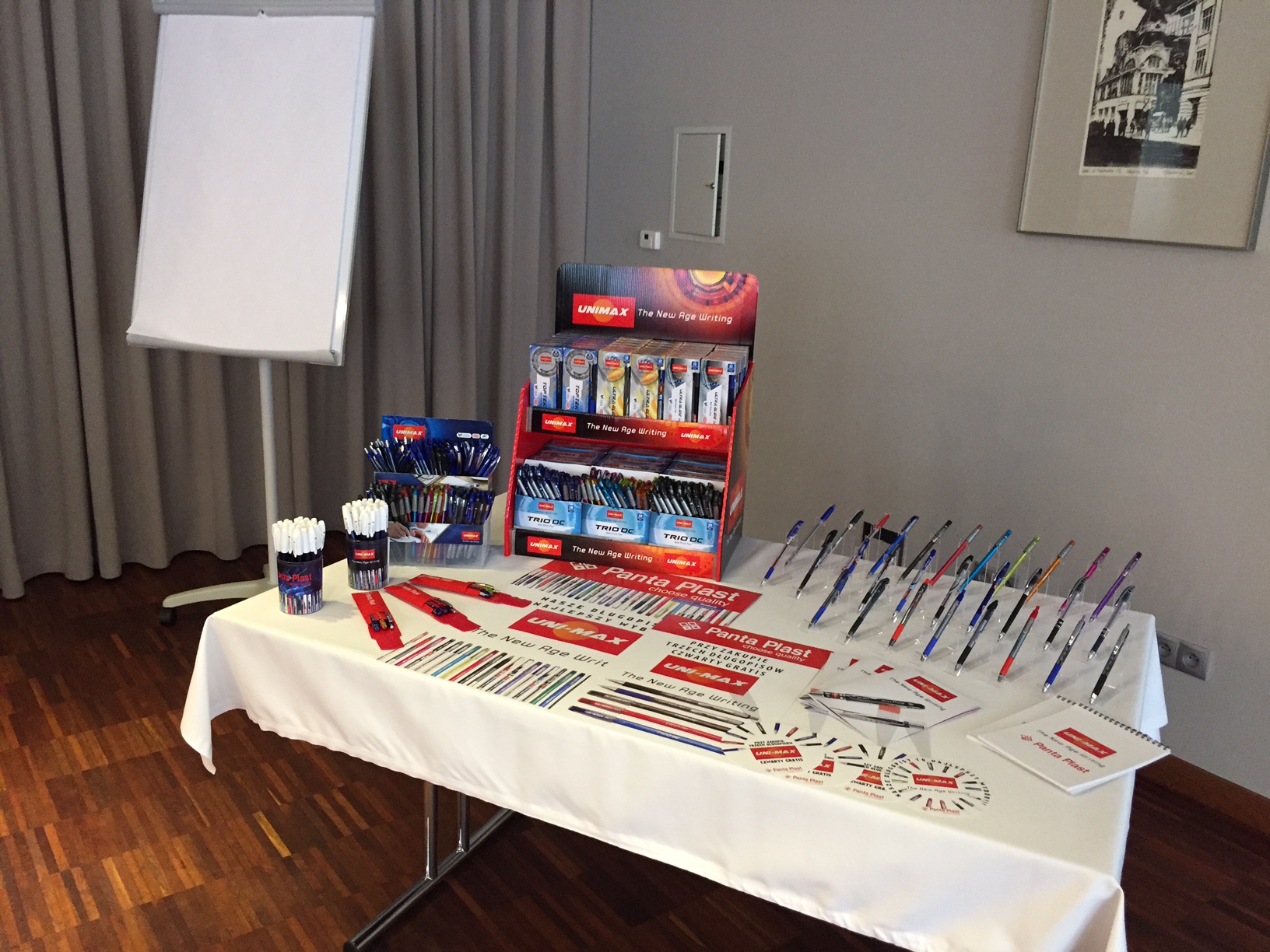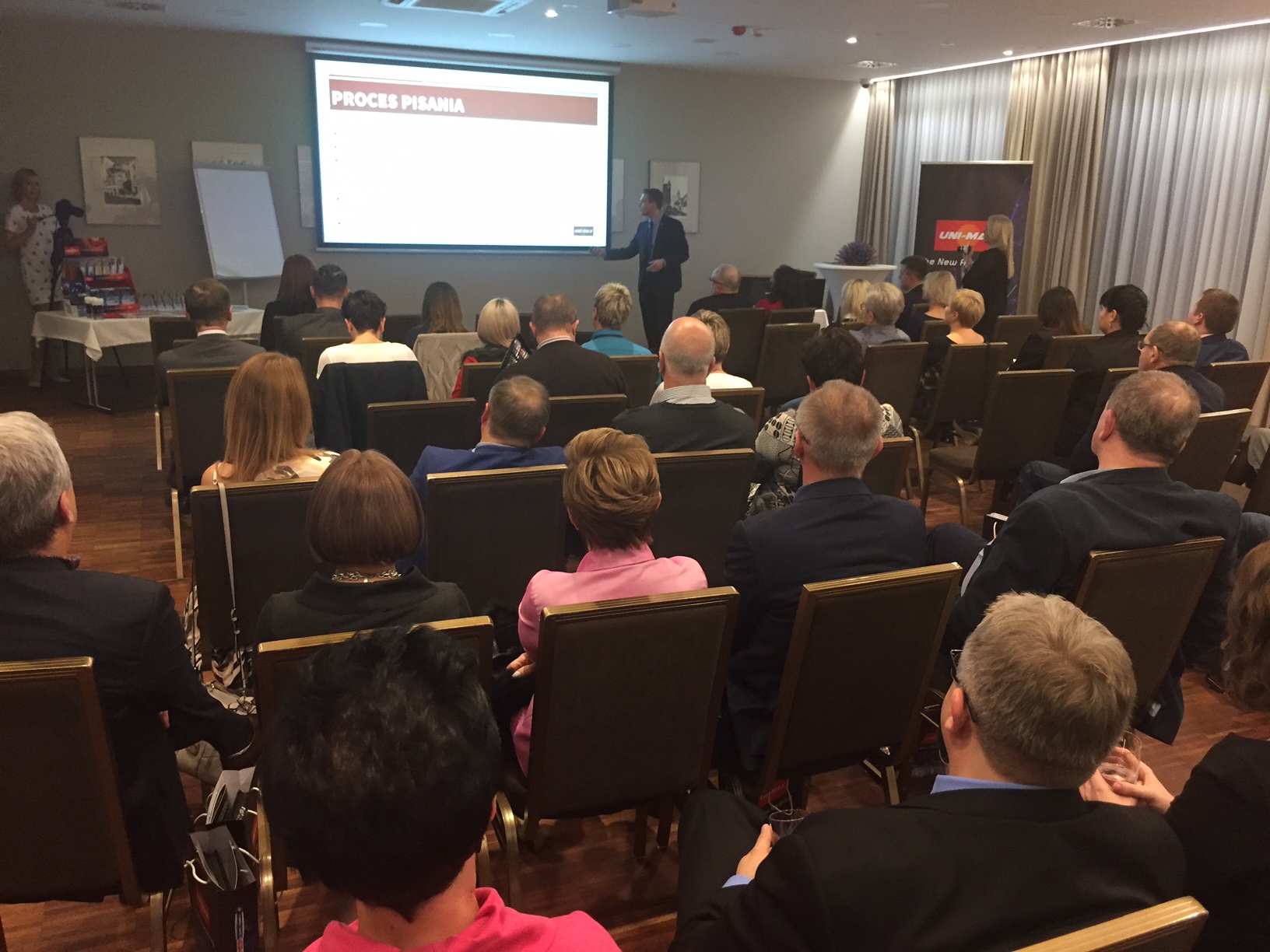 A series of presentations about UNIMAX pens, history and facility gave the guests an insight into who we are and what we do. All of them had the opportunity to try out the pens on spot and ask questions about them. Also, further marketing strategy for coming year was introduced. Those companies, who already have UNIMAX pens in their assortment, received a certificate of authorized partner of our brand.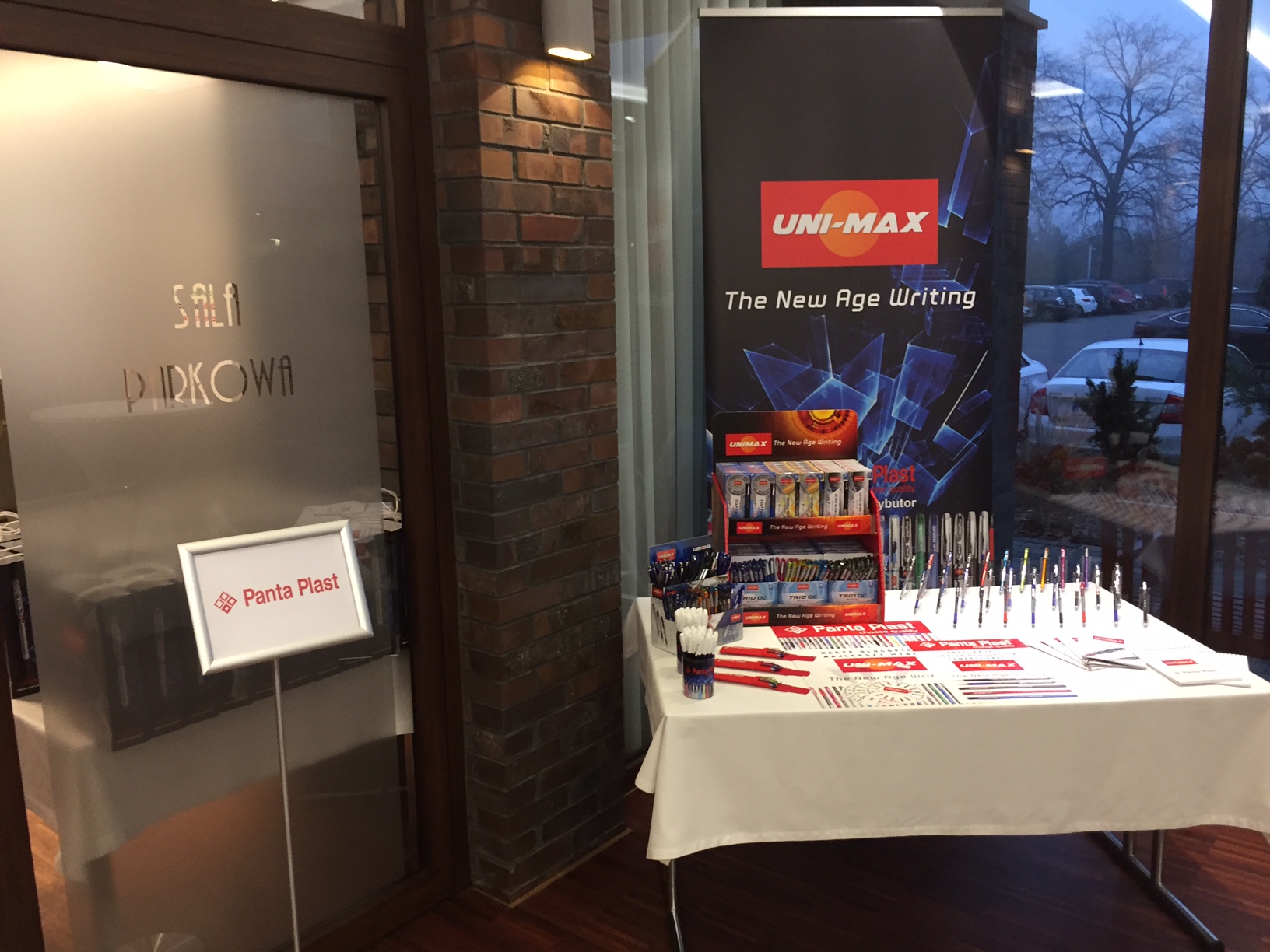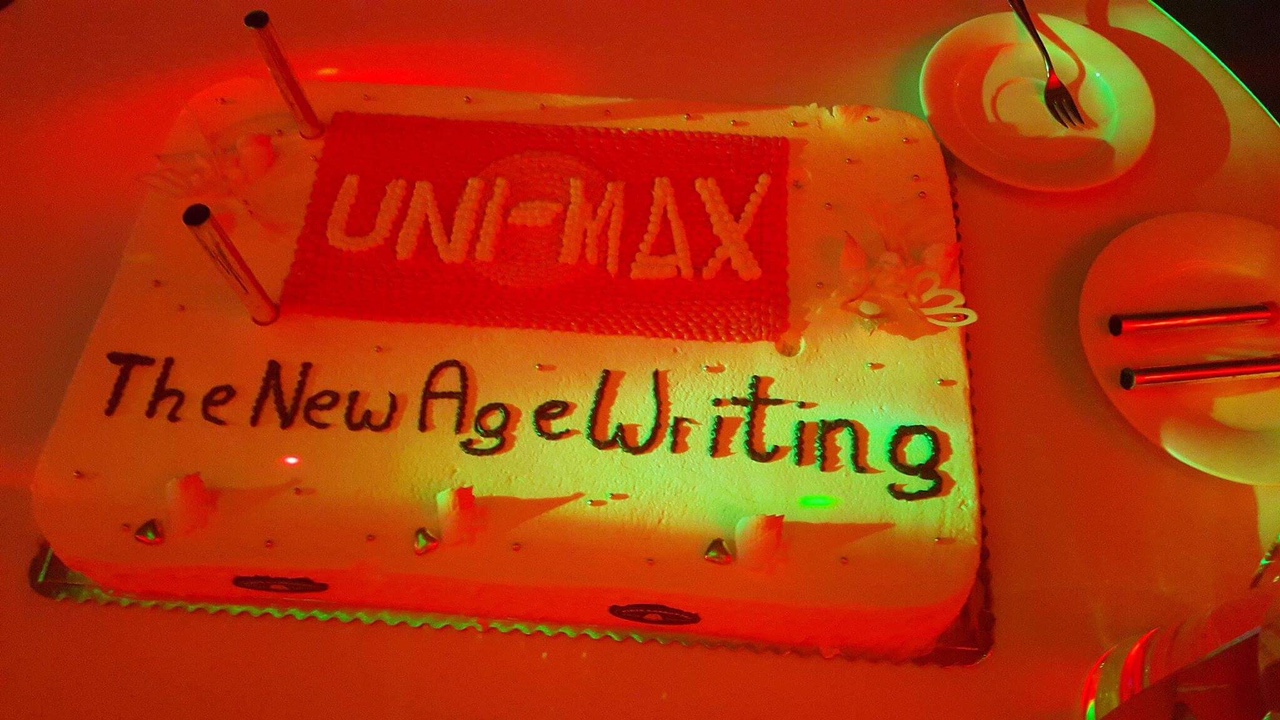 Local charity "Happy Kids", which UNIMAX is supporting in Poland, introduced their causes to the guests. This charity raises funds for orphaned children and provides them with special foster homes where up to 8 children are living. In such homes children get the opportunity to go to schools and socialize in normal family environment. If you wish to know more about this charity, visit their website http://www.happykids.org.pl/
After the presentation part, it was time to enjoy dinner, conversations, drinks, entertainment and, of course, a cake!
UNIMAX team is saying thank you to all the guests for attending and to our partner Panta-Plast for organizing such a wonderful event!
See photo report on Scann.R
Visit http://www.pantaplast.com.pl/