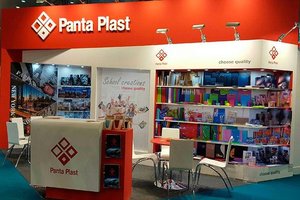 Panta Plast - official partner in Poland
We are happy to announce our official partner in Poland – Panta Plast Sp. z.o.o.
Panta Plast is widely recognized Polish stationery manufacturer specializing in plastic products, filing and artificial leather office accessories. It is a family run business that has been continuously operating since 1982 delivering their clients high quality products and ensuring of customer satisfaction. Panta Plast product are widely renown across Europe and especially favored in Poland as local manufacturer. Thanks to this recognition more than 10 million articles are being produced annually.

Panta Plast Company values reliability, truthfulness and honoring their commitments. That is why we at UNIMAX feel proud to work with this long-standing company.

Together we are committed to deliver UNIMAX pens to Polish customers and provide trustworthy and professional service.
If you wish to know more about Panta Plast just click here.

Follow their Facebook profile for latest updates about Panta Plast and UNIMAX products: